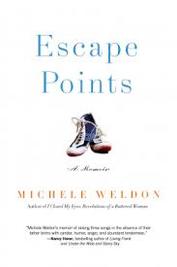 About six months ago, I decided to become a recluse. But no one noticed. So here I am again. With reviews of four excellent new memoirs. All vastly different from one another.

Each title is revealing.

Escape Points by Michele Weldon.
In wrestling, you are awarded one measly point for escaping. Sometimes an opponent will even grant you an escape, just so he can take you down for two points. Over and over again. Mostly though, escapes are hard fought, and you end up on your feet, ready to begin anew after a battering to your body and head.

In this wonderful and engaging book, Weldon is battered by divorce and cancer and the endless challenges of raising three high-spirited boys as a single mother. All three are accomplished high school wrestlers, a sport whose commitment requires herculean, individual dedication but also the support of a rich network of family, coaches, and community.

You may not know a single fact about wrestling, you may not be a parent, you may not be dealing with cancer, but the book will feel familiar to you because we're all a little battered. By life. Though I doubt that many of us could chronicle our battles with Weldon's grace and humor. And openness, which requires nuance and courage, which in itself feels triumphant by the end of this insightful memoir.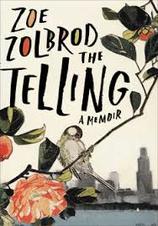 ​The Telling by Zoe Zolbrod
The title here refers to the difficulty of reporting sexual abuse. The author, abused by her live-in cousin when she was four, years later confides in a friend, a boyfriend, a therapist or two, but only when the cousin is arrested for molesting a different girl does she finally reveal the truth to her parents. You may feel as if you've read this story, but Zolbrod meticulously and precisely unravels the complications involved with telling or not telling. Much of the reporting here is heartbreaking, sometimes touching, especially when she focuses her sharp lens on her own parenting. But Zolbrod also spends considerable time on the big picture, relying on studies and stats that sound familiar but that gain significance through her synthesis and guidance. For example, we've all heard experts advise us on how we should talk to children about their bodies, but Zolbrod's advice hits center on many levels.

The chapters read like a stand-alone essays, each one a bright gem. This is an important book, one that all parents should read.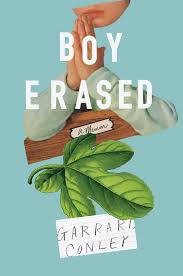 ​Boy Erased by Garrard Conley
This memoir reads like a book on war. On one side stands the South, on the other the "sin" of homosexuality. Throughout his life, Conley has been fed the propaganda on the righteousness of this war and weakly buys into it—because why would his family and everyone he loves and trusts steer him wrong? But he knows early on that he's gay and must come to terms with being on the wrong side.

Here's a glimpse of the propaganda Conley encounters. The Baptist and Pentecostal creed says that "Christians had to arm themselves against Satan's offensive against our country." These same churches blamed "terrorism against America on homosexuality." (Which makes me wonder how this warped logic applies to the horrific shooting in Orlando.) At church the author is asked to sign a petition against the pride parade or "'How else can you call yourself a soldier in the Christian army?'"

After Conley is outed to his parents by a rapist classmate, they are devastated and send him to a camp to erase his gay impulses. A camp! The perfect misnomer. At least they didn't call it a retreat, a term educators have hijacked, as in data retreat. I've heard about such camps, I've heard about the Bible belt war on sexuality, but to read a firsthand account is infuriatingly maddening. It's a fury that Conley only hints at. He offers us full snapshots and allows us to presume sides. Though there's no middle ground here. Fascinating and gripping.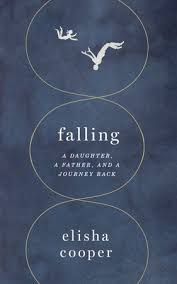 Falling by Elisha Cooper
This is a book full of beauty and grace, bursting with poignant metaphors to help describe what it's like to be a father of a five-year-old girl diagnosed with an aggressive kidney cancer. The titled Falling feels almost literal, disorienting and consuming. But the deeper truth lies inside the metaphor. In midair, you can't "fight" cancer—this language of battle, Cooper says, misses the point and misleads. In midair, you trust the experts, the true experts. In midair, you and your spouse create routines that your little girl and her sister can hold on to. Your patience is tested, your anger is displaced on bystanders, some of whom deserve your wrath. But you move on because what other choice do you have. Gravity is real.

Cooper is a children's book author and illustrator, which means he has a keen eye and an ear for the poetry of sentences. Despite the grave diagnosis, spending time with Cooper and his family feels comforting.


I wasn't serious about that recluse business, of course, but I do think about that phenomenon from time to time, usually when I teach Salinger. In order for Salinger to have been considered a recluse, he needed to be sought after. Otherwise, he's just a lonely man living on a hill in New Hampshire.